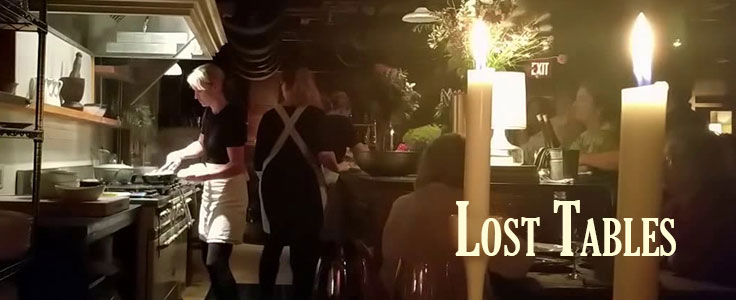 Restaurants hold a special place in our lives. We cherish memories of the hangout we went to in high school, the posh eatery we dined at on special occasions and that place we kept returning to when it had been too long.
I picture picking up Sunday dinner with my father from Golden Fried Chicken Loaf on Delmar. I remember sharing a Cleopatra with my high school sweetheart at Cyrano's on Clayton Road. I will never forget celebrating at Ruggeri's on the Hill with toasted ravioli and turtle soup and veal parmigiana.
These restaurants and many more or long gone. But they remain part of our collective culinary memory as we look back fondly at St. Louis' Lost Tables.
---
An alphabetical listing of the Lost Tables chronicled in the following articles can be found in our Restaurant Index.

---
Copyright © 2018 LostTables.com
Lost TablesTM is a trademark of LostTables.com. All rights reserved.