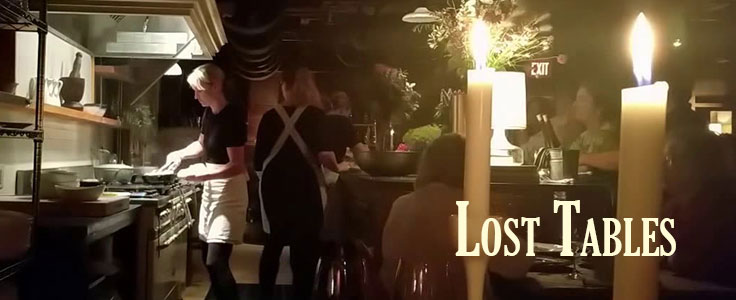 Restaurants hold a special place in our lives. Some we remember for their atmosphere, others for their food and some for who we dined with.
Growing up in St. Louis, I remember Sunday drives with my father to pick up dinner from Golden Fried Chicken Loaf. I remember looking forward to the veal parmigiana when we celebrated family birthdays at Ruggeri's. I remember sharing a Cleopatra with my high school sweetheart at Cyrano's.
We've lost many of the St. Louis restaurants once special to us. Lost Tables archives the culinary memories of these eating places – from their first course to their last.
Lost Tables is a companion to the Lost Dishes website, which preserves recipes for the special dishes served at these iconic St. Louis restaurants.
---
Articles are arranged newest to oldest. An alphabetical listing of the Lost Tables chronicled can be found in our Restaurant Index.

---
Copyright © 2022 LostTables.com
Lost TablesTM is a trademark of LostTables.com. All rights reserved.